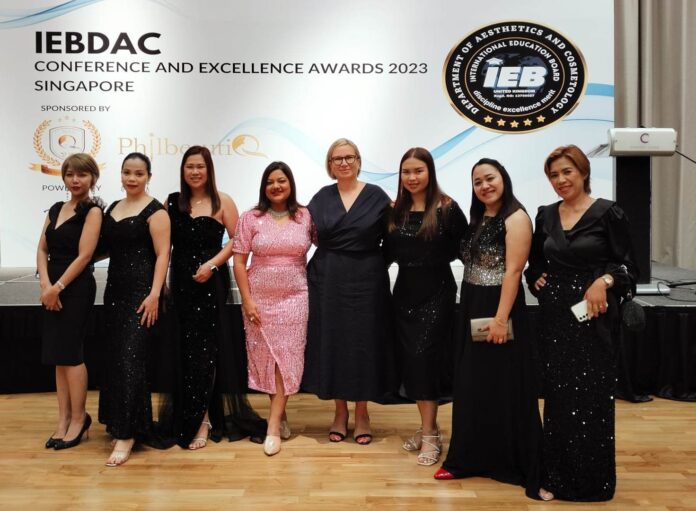 With people growing more conscious towards their looks nowadays, such as Skin cosmetology, Trichology, Hair transplant, Permanent Makeup and Anti Ageing treatments to enhance one's look have garnered immense importance. Doctors specialized for the aforementioned treatments are spread all over the country, who have also been working at International level and gaining accolades there too.
One such renowned Cosmetologist hailing from the Surat city of Gujarat is Dr Surbhi Patki, who has recently been conferred with the International Excellence award from International Education Board (UK). Dr Surbhi stood out among all the other aestheticians present on the occasion, who had ensured their presence from all corners of the world. She was conferred with the Global-level award for her contribution towards Cosmetology, Trichology and Facial aesthetics.
After lifting the esteemed award, Dr. Surbhi said, "This is not just my accomplishment, but also my nation India's as well as my native state Gujarat's victory. Even though I have been acclaimed for my work, I would not become complacent and will persevere in my efforts more, to contribute to the field of Cosmetology and other sub-domains to the best of my calibre".
It is noteworthy that Dr Surbhi Patki owns and runs a well-known multispecialty hospital, named Remedial Multicare hospital, located inPal area of Surat,where treatments like Cosmetic Lasers, Skin esthetics, Hair transplant, Permanent Makeup, Dental surgeries, Plastic surgeries and General surgeries have been given to number of patients at best affordable rates.
Apart from this, Dr Surbhi Patki is also the founder of a UK accredited, Remedial International Institute, where she offers International Education Board certified courses in Cosmetology, Cosmetic Lasers, Trichology and Medical Permanent Makeup for practicing doctors, to ramp up their acumen in the field. The institute has been graded "A" under the Department of Aesthetic Medicine and Surgery. The Institute has now launched various para-medical courses for aesthetic assistants and nurses too, who want to build their career in this upcoming field.
Remedial International Institute also conducts Internationally accredited Beauty courses for beauticians, saloon and parlour owners and staff which can help them level up and get globally recognised.