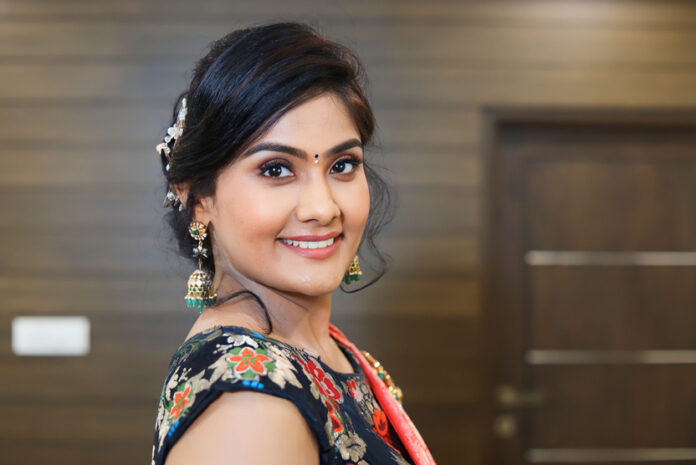 Glam Guidance Miss/Mrs India International 2023 was successfully organized on August 27. In which 40 participants from all over India showed their talent. All 40 participants from India showed their own culture and represented their state. All these participants had come from almost all the states of the country.
There were 3 winners from Miss Category, 3 winners from Mrs Category.
Glam Guidance Miss/Mrs India International 2023 is a national competition that tests contestants on international standards. The winners were selected by a rigorous jury. The jury members included Amb. Dr. Smiley Mukta Ghoshal from America, Girish Kumar from India, Mrs India Dr Neha Singh, Hema James, Pranoti Bagde and Monika Handa were present.
Two winners from Mrs Category decided by Jury as different categories Gold and Platinum winners for their dedication and continuous efforts, their dedication towards social work and recognition in various fields. Mrs India International 2023 Gold Category won by J Rajitha Reddy from Tirupati Andhra Pradesh.  About J Rajitha Reddy Mrs. India International 2023 winner (Gold)-
"Risks and Riches, Hail and Prevail, Better and Bigger, when in Living, you Strive and Thrive. Does being Rich make you a Rebel, if it makes you a Good Rebel, why not for the Greater Good!! Richness in thoughts, Richness in Spirit, Richness in being. That is Rajitha Reddy Juturu for you. Rajitha Reddy is a Rebel at heart with Richness in mind, don't mind her when I say she is a Rebel, but most upright and uptight people are equally kind and forgiving."
Born in the quaint and picturesque town of Pulivendula, a town known for its old charm, political richness, pomp and power, she did not let her surroundings get into her head, instead she rose above to help and comfort people in need, enrich and nourish them through employment and to be a flag-bearer to many causes.
She hails from a Traditional and Conventional family, and has been an actuate at studies. Her Discipline and Intelligence made her an extraordinaire at studies. Her father though a Bank Employee, with his entrepreneurial streak started a business of his own. Though his business went through some rough waters, Guts and Glory is what you are, when you rise above things. Rajitha would have acquired this Entrepreneurial and Fighting spirit from her father since  her early days. She decided not to go with the flow but listen to her Heart and waited to see where Time takes her, to take you back to the place where you truly belong, and come back only Stronger and Mightier.
When everyone thought she is losing Rhythm, she wanted to prove that she is still the same old person, who can excel at anything and everything. She put her mind and soul and achieved the admission into prestigious Manipal University in 2001. But most unconventional are sometimes traditional too, yet she chose to study Engineering closer to Home.
After her Education, she did not choose the easy way, but wanted to swim against the flow and survive on her existence with her Ability and Hard working spirit. She had her limitations to overcome, but that did not deter this young lady. She focused her Energy on Learning and training in new things, which she believes helped her shaping her identity. Her Independent spirit made her to dream, made her capable to chase the impossible, and be truly deserving of her Success. She worked with some fine companies which fine tuned her Ambitions and gave answers she was looking for.By this time, she knew if you put your mind and heart into something, Nothing is Impossible.
Then comes the Family way, she is a Blessed Mother of a Baby Girl and able wife to a Gentleman. But Ambitions will not make you sit and say this is enough for now, she knew something a missing. Maithili Life Sciences private limited, has started its R&D unit by then, in the year 2009 and in 2015, their Manufacturing unit commenced. Through few inhibitions in her mind, she started this career, Boy did she excel! And excel she did!!
She took up the reins of the business very fast  and through her intricate detailing of things and keenness to Succeed, she has been appointed as Director for Maithili Life Sciences in 2020 and has nurtured various departments under her able shoulders, which led to diversification of Maithili Life Sciences into Maithili Pharma private limited and Maithili Infrastructure private limited.
Dreaming for oneself is what everyone does, but dreaming for others Well-being is Visionary. Eat Green, Grow Green and Leave Green Earth for future generations is what she is striving for and educating others, She believes in Women Empowerment and through authority of her Position, she intends to hire more Women employees, something she learned from her dad. As they say, it starts at home. Some are born Genius, some are Genius in making, Rajitha would like to expand and diversify her line of Business into Ayurvedic and Home grown products, which fondly calls 'MAIRA'.
We call her beauty with brains who bagged multiple awards.
The "MOST CONFIDENT" subtitle at Mrs INDIA EARTH, 2022 beauty pageant by Glam Guidance.

INDIA PRIME WOMEN ICON AWARDS,2022 by Foxclues.

WOMEN DIRECTOR OF THE YEAR,2022  through WOMEN LEADERS FORUM by GLOBAL EMPIRE EVENTS, Delhi.

Mrs INDIA ASIA 1st RUNNER UP, 2023 beauty pageant by Glam Guidance.

INSPIRATIONAL WOMEN by WOMEN OF SUBSTANCE, 2023.

Mrs INDIA INTERNATIONAL GOLD WINNER (special category ) 2023 beauty pageant by Glam Guidance.

ONE IN A MILLION  finalist 2023 by Tiska Pageants, Delhi.
She also holds a position as Vice president(2023)  in JUNIOR CHAMBER INTERNATIONAL(JCI  )TIRUPATI ODYSSEY, an international NGO with representation in 124 countries.
You dream, and Dream Big. Employing and Empowering others, and especially Women, is a Blessing which Rajitha Reddy has been bestowed upon, and she is doing the job just fine.
The director of the show Neha Singh said that the participation from almost all the states of the country was a matter of pride in itself and the example of unity in diversity of the country that has once again emerged from this show.
Bhavna Singh from Uttar Pradesh did the free flow Anchoring in the show. The winners from different Indian states of the country were congratulated by the jury members and Glam Guidance wish them for their bright future. Yoga and Physical Fitness Training provided to the finalists by Monika Handa. Groomers Nazia from Singapore and Amb. Dr. Smily Mukta G from USA played an important role to groom the finalists and wished all contestants for their bright career.
Follow Glam Guidance on Instagram: https://www.instagram.com/glam.guidance