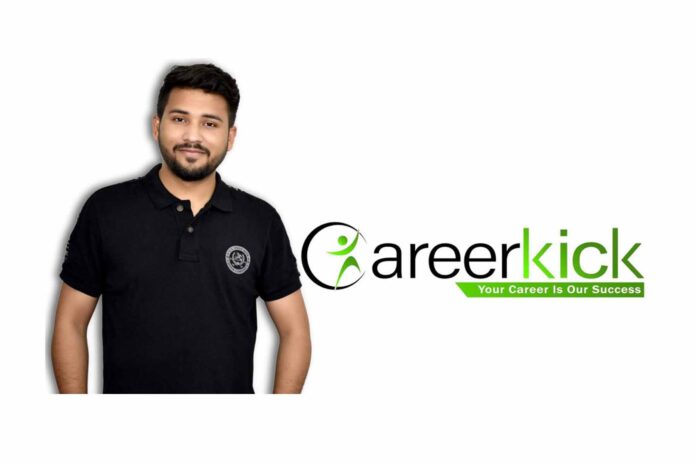 Nikhil Sachan, an aspiring business owner and director of a company, started Careerkick Services in India to help as many students as possible get good advice and direction.
It's hard to believe that only a small group of people and experts from all over the world have caused such big changes and new things to happen. They have amazed the world with the great progress and success they have brought to themselves, their companies, and their fields. Many of them are still young. Because these professionals are forging their own paths in life and giving their all to achieve their own definitions of success, their stories must be told. Young businessman and director of Careerkick Services, Nikhil Sachan, joined in. Apparently, he is 24 years old.
Careerkick Services stands out because it is the only reputable online career guidance platform in the country. The goal of the organization is to aid any student who demonstrates promise in their chosen field. It was created by Nikhil Sachan with the intention of guiding young people toward rewarding careers. Their areas of expertise are engineering and medicine, and they give students the best advice and information, as well as complete resources about educational opportunities in each state. That is why they are so important; they offer children's brains a brighter future than ever before.
Nikhil Sachan talks about how two events in his life changed the way he went about his career and led to the creation of Careerkick Services. His sister had perfect scores on the JEE and other competitive exams, but because they were from the small town of Pukhrayan in the Indian state of Uttar Pradesh, they were told they could only apply to community colleges. The second time was when he and some friends lost a significant amount of money to a management quota and charitable contribution scam. Since then, the subsequent wave of dishonesty has subsided. This affected Nikhil so much that he decided to start his own counseling service and give engineering students internships. After graduating from the Galgotia College of Engineering in Uttar Pradesh, he established the successful companies Careerkick Services (2017) and Ntechzy Pvt. Ltd. (2021) (UP). These two organisations share an interest in the IT industry.
As part of their Careerkick Services, they offer a wide range of tools for hard-working people who want to move up in their careers. More than 200,000 people have been accepted into the United States' most selective public universities. They have also worked with more than 500 colleges and universities in India and other countries. After going through the necessary counseling steps, students can confirm their enrollment at the college or university of their choice and get online access to the most up-to-date course materials. Over 100,000 people have subscribed to the YouTube channel due to its helpful videos.
Nikhil Sachan's time at Careerkick Services (@careerkickservices) has benefited many students, and he has accomplished much during that time.