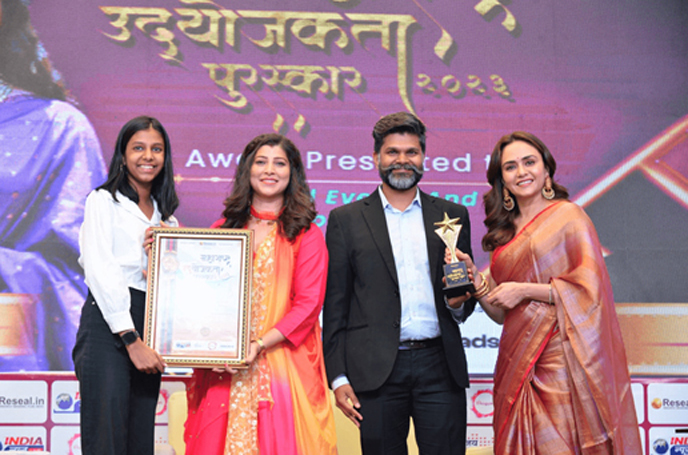 Pritesh Ranka, Founder of the Aishal Weddings, a renowned and celebrated destination wedding and event planning management company, is a determined and passionate eventpreneur. He comes from a humble background, a town named Bhilwara in Rajasthan. He is a graduate of hotel management and has done his MBA in marketing.
Before starting the business Pritesh worked with various hotels like Aamby Valley Intercontinental group of hotels in corporate sales where he handled large conferences & weddings.
Coming on to his success stories, Aishal weddings is one of them. Aishal is one of the leading planning companies for destination weddings in India. We have recently been awarded by Maharashtra Udyojagta for Best Destination Wedding Planning in Maharashtra.
Every couple wants a dream wedding to be a fairytale, and the best way to make it an exotic affair to have a destination wedding.  A destination wedding allows you to exchange vows in a stunning location surrounded by loved ones, creating beautiful memories that will last a lifetime. While the idea of planning a wedding in a strange location may seem challenging, with the right approach and careful planning you can make your dream wedding into reality.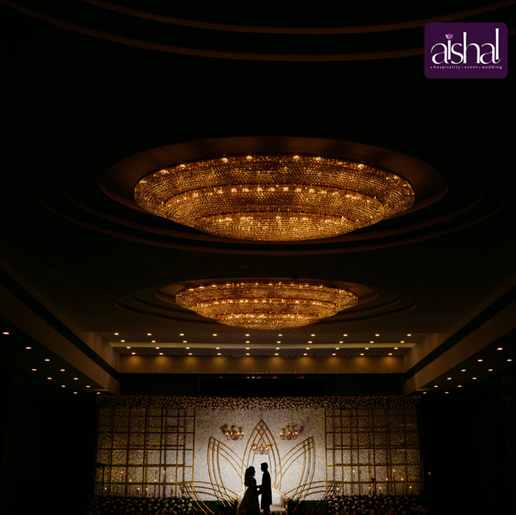 Step 1: Selecting the Right Destination
The first and most crucial step is choosing the perfect destination. Consider a place that has special meaning for both of you or a location that reflects your story or mutual interests. Think about the climate, season, and accessibility (direct flights or train) for your guests. Heritage cities, Beach destinations, historical sites, vineyards, Islands, Golf Courses, back waters and hill stations are popular choices for destination weddings. Research the local marriage requirements and legalities, as some countries may have specific rules for international weddings.
Step 2: Plan a Budget
Before getting into the planning process, establish a realistic budget for your destination wedding. Remember that costs for destination weddings can vary significantly depending on the location, season, guest list, and chosen vendors. Include expenses like travel, accommodation, venue, catering, decorations, photography, entertainment and any additional activities you plan to organize for your guests. Being clear about your budget from the start will help you make informed decisions throughout the planning process. Allocate the budget to each heading & keep reviewing on time to time.
Step 3: Hire a Destination Wedding Planner
Consider hiring a destination wedding planner, especially if you are unfamiliar with the location or local vendors. A wedding planner with experience in destination weddings can help you navigate language barriers, cultural differences, and negotiate with local suppliers. They will work closely with you to bring your dream to life and take care of the logistical details, so you can be free to enjoy the journey to your big day.
Step 4: Planning
Start planning your destination wedding well in ten to twelve months in advance, as it involves more complex logistics than a local wedding. Send out save-the-date cards at least six to eight months before the wedding to give your guests ample time to arrange their travel plans. This will also allow them to take advantage of early booking discounts on flights and accommodations.
Step 5: Freezing the Venue
Visit the destination and personally inspect potential venues. Pictures can be deceiving, so being on-site will help you visualize how your wedding will look and feel. Pay attention to the venue's capacity, amenities, logistics and whether it aligns with your wedding theme & objective. If visiting the location isn't feasible, ask your wedding planner for a live video call, and share the latest pictures and reviews from past weddings.
Step 6: Guest Accommodation
Arrange a block of hotel rooms or consider booking a villa for your guests. Negotiate group rates to help them save on accommodations. Ensure that the location has enough lodging options within different price ranges to accommodate the preferences and budgets of all your guests. Try to minimize the distance between the venue & accommodation to reduce the logistics, booking a resort having a variety of venues & accommodation can be a good idea.
Step 7: Legalities and Local Customs
Research the legal requirements for getting married in your chosen destination and follow the necessary procedures. Some countries may have specific documentation and waiting periods, so be prepared for this process. Familiarize yourself with local customs, as you'll want to be respectful of the destination's culture during your wedding celebrations. Check the visa requirements & process for the specific country.
Step 8: Customize the Experience
Since your guests are investing time and money to be part of your destination wedding, consider organizing special events or excursions during their stay. These could include welcome dinners, group outings, sightseeing tours, or adventurous activities that showcase the destination's unique offerings. It might be a really wonderful idea to include local flavors into the wedding, such as a local theme for the décor, local cuisine, and local entertainment.
Step 9: Communication and Coordination
Communication is key when planning a destination wedding. Create a wedding website with all the essential details, including the wedding itinerary, travel recommendations, and contact information for your planner. Keep guests informed about any changes or updates to the schedule, especially if they need to make travel adjustments.
Step 10: Enjoy the Journey
Amidst all the planning and preparation, don't forget to savor the journey to your destination wedding. It may be a bit overwhelming at times, but remember that this is a celebration of love and the start of a new chapter in your life together. Embrace the adventure, and don't let minor hiccups steal your joy. Focus on the love you share with your partner, and the magic of your destination wedding will unfold beautifully.
FINAL TIPS:
Start planning ten to twelve months before the wedding

Try to keep it an intimate affair, keep the guest list limited

Understand the logistics of the destination ( travel, visa, language etc)

Allocate the budget for each heads & keep reviewing

Communicate to your guests in advance ( at least 6 months)

Try to keep the minimum distance between the venue & guests accommodation

Keep some engagement activities for guests

Include local flavor to the wedding ( theme, food & entertainment )

Enjoy the process
Conclusion:
A destination wedding is a unique and extraordinary way to tie the knot and create memories that will be cherished forever. We have done some outstanding weddings in destinations like Lonavala, Goa, Rajasthan and venues like beach resorts, heritage locations, riverside resorts and golf courses etc.
By choosing the right destination, setting a budget, hiring a planner, and planning ahead, you can turn your dream wedding into reality. Remember that the journey is as important as the destination, so enjoy every moment of the process. Your wedding day will be a true celebration of love, surrounded by breathtaking scenery and the presence of your nearest and dearest. Let's explore & plan your dreamy destination wedding at your dreamy destinations!
For more visit Instagram: https://www.instagram.com/aishal.weddings/