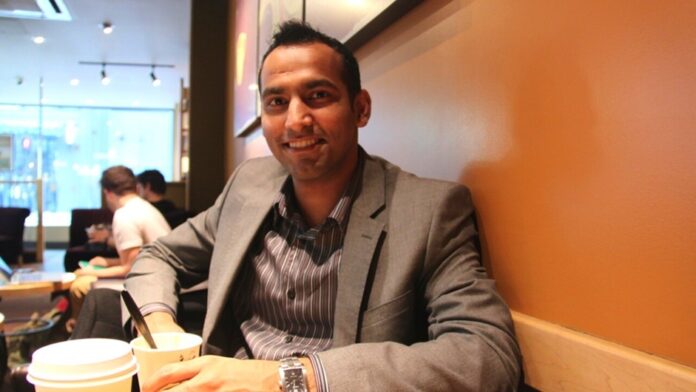 ShoonyoⓇ Infinity Coaching is an innovative and comprehensive program designed to empower business owners to maximize their profits and achieve unparalleled growth. Unlike traditional coaching methods, this program takes a unique and effective approach by integrating spirituality into the realms of business development and leadership. 
Leading the program is Sir Shoonyo, the visionary founder and creator of ShoonyoⓇ Infinity Coaching. With a decade of experience as a business intelligence manager in London and a proven track record of successfully managing three thriving ventures in India, Sir Shoonyo brings a wealth of expertise to the coaching realm.
However, what truly sets him apart is his deep-rooted presence and his remarkable ability to integrate core spiritual principles into business and leadership practices, unlocking the untapped potential within business leaders.
The ShoonyoⓇ Infinity Coaching program revolves around five key components that form the foundation for business success:
Clarity: Gain a clear vision for your business, aligned with your deepest values. This coaching program helps you clarify your vision and purpose, ensuring that your business is a true reflection of your passion.
Leadership: Overcome your fears and limitations to become a confident and authoritative leader. Sir Shoonyo guides you in accessing the space of powerful leadership within yourself, transcending self-imposed beliefs and inspiring others.
Business Development: Develop and implement effective strategies that align with your company's core values. This allows you to focus on the aspects of your business that ignite your passion, while still achieving substantial growth.
Adaptability: Embrace change and leverage it to your advantage. Sir Shoonyo equips you with the mindset and tools necessary to stay ahead of the competition and seize new opportunities in the dynamic business landscape.
Scalability: Creating a second line for the business or leading team to new management roles. This coaching helps you to build a scalable business that can grow without them having to work more hours. This allows them to reach their fullest expression.
The success stories of clients, such as Webtrix Solutions, provide real-world evidence of the effectiveness of the ShoonyoⓇ Infinity Coaching program. By implementing the principles of adaptability, Webtrix Solutions was able to double its revenue and capitalize on emerging market opportunities. Such achievements exemplify the transformative power of integrating spirituality into business practices.
Take Your Business to the Next Level: ShoonyoⓇ Infinity Coaching offers a transformative journey tailored to your needs. Discover the comprehensive approach that maximizes profits and achieves sustainable growth with valuable Insights from Sir Shoonyo's Website: ShoonyoⓇ Infinity Coaching
About ShoonyoⓇ Infinity Coaching:
ShoonyoⓇ Infinity Coaching is a pioneering program that combines spiritual principles with practical business strategies. Led by Sir Shoonyo, a seasoned business professional and visionary, the coaching program empowers business owners like you to maximize profits, unleash your full potential, and achieve ultimate fulfillment. By integrating spirituality into business development and leadership, ShoonyoⓇ Infinity Coaching offers a revolutionary perspective on business growth and success.