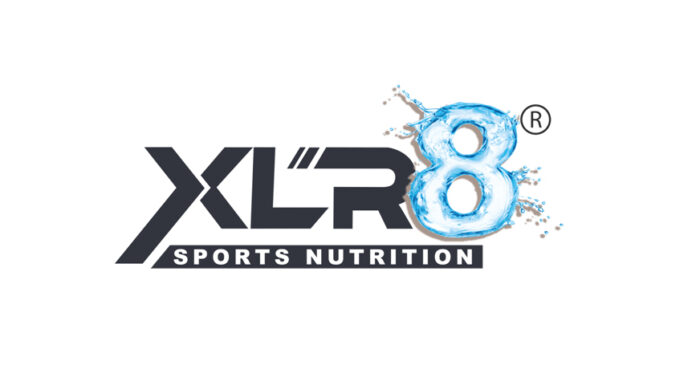 When it comes to nutrition brands, the market is flooded with options, making it a real challenge to find products that tick all the boxes for quality, purity, and delectable taste. But here's a brand that's on the rise and winning the hearts of many in India: XLR8. XLR8 is no ordinary sports nutrition brand; it is an embodiment of excellence. They're truly committed to giving you the highest quality and supporting athletes and fitness enthusiasts to be at their absolute best. They don't settle for anything less than amazing. From choosing top ingredients to conducting rigorous testing, XLR8 goes the extra mile to ensure its products are nothing short of perfection.
So, if you are on the hunt for a premium, safe, and delicious nutritional supplement, look no further than XLR8. Wondering what sets XLR8 apart and why should it be your go-to choice for all your supplement needs? Keep scrolling to uncover the secrets that make XLR8 truly exceptional.
A Dedication to Purity Certified by Trustified
One of the cornerstones of XLR8's commitment to quality is its dedication to rigorous testing and certification. For example, XLR8's flavoured whey concentrate has undergone a remarkable 4-level blind testing process and proudly carries certification from "Trustified." This unique certification process, the first of its kind in India, employs exclusively blind testing, ensuring that the product is free from bias or manipulation. When you choose a Trustified certified product, you can rest assured that it has undergone thorough purity and accuracy testing by the top laboratory in the country. This commitment to purity ensures that you cannot go wrong with any Trustified certified product from XLR8.
Crafted with precision and designed to promote new muscle growth and a lean physique, it's no wonder why XLR8 whey concentrate is a favourite among athletes and bodybuilders alike. Each serving of XLR8 whey provides 24 grams of
high-quality protein, 17.2 grams of essential amino acids, and 5.4 grams of Branched-Chain Amino Acids (BCAAs). This powerhouse combination boosts endurance and strengthens muscle function. And the best part? It comes in a delightful range of natural flavours. Whether you're craving the rich taste of Chocolate or the classic Cookies and Cream, or if you prefer the tropical notes of Mango, the delectable Milk Chocolate Fudge, or the nutty delight of Choco Hazelnut, XLR8 has you covered. XLR8 ensures that athletes don't have to compromise their taste for nutrition.
Banishing Doubt for Athletes
Athletes understand the critical importance of nutrition in their performance. XLR8 takes this responsibility seriously by ensuring that all its products are free from banned substances. Every batch of XLR8 products undergoes rigorous quality checks, ensuring that no harmful or banned substances enter your supplements. NABL-accredited labs further verify the protein claims, assuring you of the utmost safety and purity. You can put your trust in XLR8, so you can focus on your training and performance without any doubts.
FSSAI Assured Safety
XLR8 takes quality seriously, starting from its manufacturing process. With an FSSAI-approved manufacturing facility, they ensure that every product meets the highest standards of safety and compliance. All the supplements are carefully formulated, keeping in mind the specific nutritional requirements of Indian athletes and their diverse body types.
Pure and Real Ingredients
XLR8's commitment to excellence is further reflected in its use of authentic ingredients. Real cookies are incorporated into the Cookies & Cream flavour, and real hazelnuts are featured in Choco Hazelnut, among many others. No shortcuts are taken when it comes to delivering the best taste and nutrition to consumers. XLR8 knows that quality starts with the ingredients.
Zero Added Sugar
While taste is important, XLR8 knows that excessive sugar is detrimental to athletes' performance. That's why they've kept their supplements free from added sugar, so you can enjoy guilt-free indulgence with each serving.
For Athletes, By Athletes
One of the key factors that make XLR8 exceptional is its origin. XLR8 products are not just manufactured; they are crafted by athletes, for athletes. This unique perspective ensures that every product is finely tuned to meet the specific needs and demands of those who push their bodies to the limit. XLR8 understands the sweat, hard work, and dedication that define a champion, and its products reflect that commitment.
XLR8: A Promise of Quality, Nutrition & Taste
In today's ever-changing world of sports nutrition, athletes and fitness lovers expect nothing but the best, and XLR8 has gone all out to deliver just that. From meticulously crafted whey protein supplements to a wide range of delicious flavours, XLR8 products are tailored to meet the unique needs of those who push their bodies to the limit. With FSSAI certification, an unwavering stance against adulteration, a delectable range of flavours, no added sugar, and the prestigious Trustified certification, XLR8 is the brand of choice for those who take their nutrition as seriously as their training.
XLR8's mission is clear: to nurture India's next generation of world-beaters in every sport and energize athletes with their mantra, "NEVER SLOW DOWN!" Their constant commitment to excellence and dedication to crafting products that meet the specific needs of athletes make XLR8 a brand that's truly in a league of its own.
When you choose XLR8, you're choosing quality, taste, and performance. So, why settle for less when you can XLR8 your way to excellence?
Instagram link-: https://www.instagram.com/xlr8_sports_nutrition/?igshid=MzRlODBiNWFlZA%3D%3D