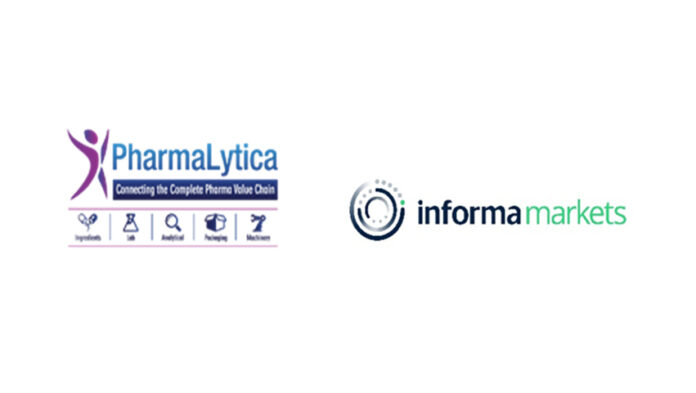 With over 150 leading companies, 300+ topline brands and knowledge-led conference sessions, the event is set to make a grand return to the South
Hyderabad (Telangana) [India]: The highly anticipated 9th edition of the PharmaLytica expo, a premier event in the pharmaceutical industry, is set to take place from June 1st till June 3rd 2023at HITEX, Hyderabad. Organized by Informa Markets in India, PharmaLytica will bring together industry leaders, innovators, and stakeholders to explore the latest advancements and opportunities within India's thriving pharmaceutical industry. Spanning across an expansive 14,000 sqm of business space, the expo will showcase over 150 leading companies and 300+ top-line brands.
PharmaLytica serves as a comprehensive platform that propels the industry to new heights. By acting as a launchpad for cutting-edge innovations, fostering unparalleled networking opportunities, and offering thought leadership on raising quality standards, it seeks to advance the industry's digital transformation and ensure comprehensive industry coverage. This aligns well with the PM's vision to 'Ideate in India', 'Innovate in India', 'Make in India and Make for the World', coinciding with India's G20 Presidency, which plays a pivotal role in promoting the domestic agenda to an international audience.
The 3-day expo will enable the pharma community to interact with domestic and international visitors from over 16 countries and 21 Indian states. The expo's pan-India footprint ensures unparalleled exposure and access to a broad range of industry professionals from around the world.
In the current edition, PharmaLytica will witness the participation of exhibitors from across the country including notable industry players like and more. The expo is 2023 is well-supported by prominent government body – Invest Telangana and associations such as the Bulk Drug Manufacturers Association of India and the Karnataka Drugs and Pharmaceuticals Manufacturers Association.
Speaking on the announcement of PharmaLytica 2023, Mr. Yogesh Mudras, Managing Director, Informa Markets India said, "We are thrilled to announce the highly anticipated 9th edition of the PharmaLytica Expo, which will bring together the complete pharmaceutical ecosystem and industry stakeholders. Then show is supported by key government body, Invest Telangana, among others, and it is a pleasure to return to Hyderabad and focus on the expanding pharmaceutical hub of Southern India in addition to the Western market. This also signifying our commitment to the growth of the Indian pharmaceutical industry.
As a key player in the global pharmaceuticals industry and the largest supplier of generic medications worldwide, India has witnessed a significant increase in health sector funding. The Indian government has raised the funding from Rs 86,200.65 Crores to Rs 89,155 crores for the current fiscal year 2023-24. As we progress towards becoming a leading pharmaceutical market, PharmaLytica aims to serve as a comprehensive platform amidst an increasingly digitized ecosystem, maintaining a global supply chain in a constrained environment, and new analysis methods for optimizing laboratory processes, thereby creating smart pharma technological hubs," he added.
In addition to the bustling business on the show floor, a two-day, content-rich, invite-only conference, will comprise in-depth speaker sessions and panel discussions on trending topics such as 'CMO in pharmaceutical industry', 'Latest developments and trends in the Pharma API industry ', 'Scientific approaches to analytical procedure development ', Latest trends and developments in your supply chain – 'Moving up the value chain' and 'Reshaping Pharma industry in the way of digital transformation among others' amongst others. The key speakers will includePrasad S Deshpande, – SVP | Global Head of Procurement, Supply Chain, Contract Manufacturing & Central Engineering, Biocon, Anish Agarwal, Global Head of Analytics, Dr. Reddy's Laboratories, Nasir Ali – Associate Vice President – API R&D, Aurobindo Pharma, Krishna Bhavanasi, – VP Head Formulation R&D, Natco Pharma, Ram Kumar – Director MSTG, Cipla and several others.
The expo will successfully unite pharmaceutical professionals, industry experts, and key government officials from various regions to deliberate on the latest industry trends and innovations.