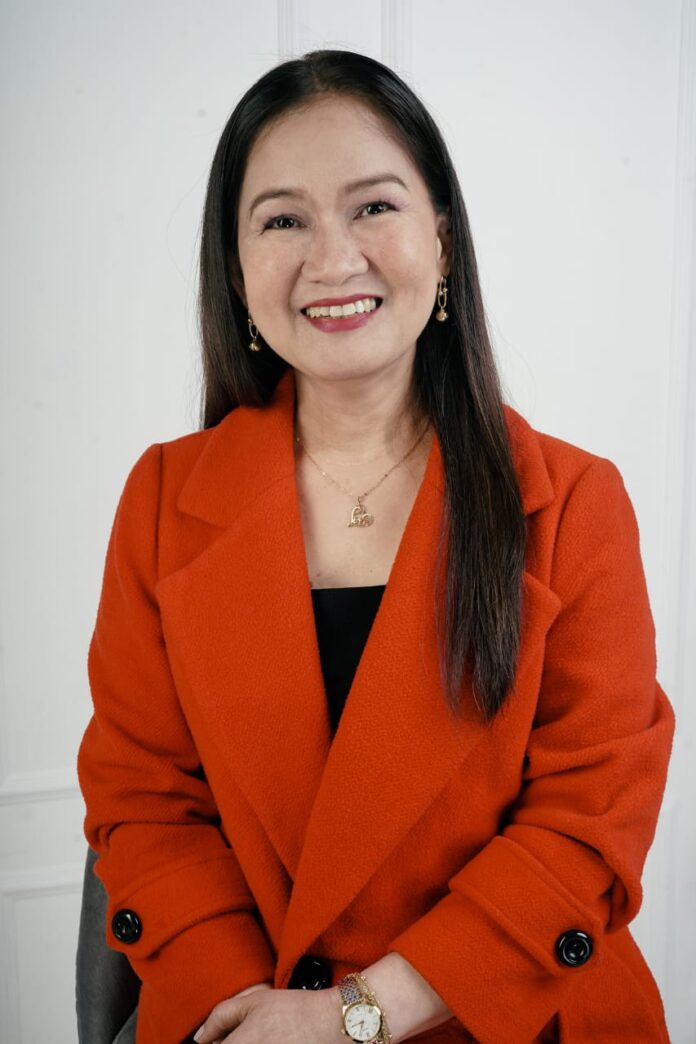 Michelle Ayon Navajas' latest book "Locker" has achieved remarkable success, earning her the status of a multi-national bestselling author. The book not only topped the bestselling lists in India, Japan, and the UK but also garnered international acclaim for its captivating narrative. Michelle Ayon Navajas, a Filipino author, has demonstrated her literary prowess with "Locker," and her global recognition is well-deserved. The book's popularity transcends borders, resonating with readers from diverse backgrounds and cultures, showcasing Michelle Ayon Navajas as a truly bestselling Filipino author whose work has a cross-cultural appeal that spans continents.
Read In Detail Here:
Michelle Ayon Navajas, a highly acclaimed Filipino poet, writer, and educator, has left an indelible mark on the literary world through her unparalleled contributions. With an illustrious career marked by unprecedented success, Michelle's literary journey has been nothing short of remarkable. In fact, Michelle Ayon Navajas is a multinational bestselling author with all of her 9 books being bestsellers in India, Japan, Philippines, USA, UK, and other countries. She has been an inspiration for other authors in the global literary scene. She continues to enchant readers with her exceptional poetry and storytelling, leaving an enduring legacy of words.
Michelle Ayon Navajas is also the sole Filipino recipient of the Utkrisht Prerna Puraskar by The Update India. This is an amazing award that was awarded to just one person from each country for outstanding contributions to the field of their work. Apart from this, she has been featured in many national and international media outlets.
One of Michelle's prominent literary achievements is her poetry collection, "I Am In Itself Poetry In The Dark." This masterful work quickly soared to the coveted #1 spot on both Amazon's best-sellers list and new releases chart, capturing the hearts of readers worldwide and making her a multinational bestselling author. The poetic brilliance showcased in this collection reflects Michelle's ability to touch the very soul of her audience.
Michelle's talents extend beyond poetry. Her ninth and latest venture, "Locker," a collection of fictional stories, has already become a bestseller in several nations and also garnered over 150 reviews on Amazon, all being positive. The multinational bestselling author Michelle Ayon Navajas has witnessed a meteoric rise in her fame as an author as Locker made way to some of the biggest names in the book reading world in India, Japan, USA, and other countries. In this collection of over fifty poetic flash fiction stories, readers are invited to explore the boundaries of reality. These tales serve as a means to escape the truths that may be painful or uncomfortable, offering a glimpse into a world where imagination knows no bounds.
Each story within "Locker" stands independently, allowing readers to dip into its pages at their convenience, without the need to commit to the entire book. However, as one reaches the final page, it becomes evident that these poetic flash fiction stories offer more than just standalone tales.
"Locker" by the multinational bestselling author Michelle Ayon Navajas features forewords penned by individuals who have played a significant role in shaping her  journey in creative writing. Dr. Eliseo Cuevas and Alice Almendarez, her former College Professors at Centro Escolar University, Manila during her Journalism studies, along with Dr. Ofelia Posecion, her former Dean and mentor at the College of Arts and Science in Colegio San Agustin-Bacolod, have contributed their insights to this literary masterpiece that has been appreciated by the multinational readers.
In fact, with four consecutive books achieving best-seller status on Amazon, Michelle Ayon Navajas was already labelled as the multinational bestselling author, and now the success of Locker has added glitters to it. Those books included "I Will Love You Forever, Too," "After Rain Skies, 2nd Edition," "It Ain't Winning If Without You," and "I Am In Itself Poetry In The Dark." Furthermore, five of her nine books have secured the coveted #1 spot on Amazon's Hot New Releases/New Releases list, a testament to her enduring popularity.
Her blog has attracted over 100,000, underscoring her ability to connect with multinational readers through her words. That's the popularity of a multinational bestselling author, isn't it? Her poetic contributions have graced the pages of esteemed international literary magazines and anthologies, including Spillwords NYC, MasticadoresUsa, and MasticadoresIndia. Notably, her poems "Holding Hands" and "Love Happens" earned the prestigious title of Spillwords Publications of the Month in November 2021 and December 2022, respectively.
Michelle's literary prowess also shines through her contributions to award-winning poetry anthologies like "Hidden In Childhood" and "Wounds I Healed." These collaborations further solidify her status as a luminary in the literary realm, celebrated for her unique voice and powerful storytelling.
With a Master of Education degree majoring in English from the University of San Agustin, Iloilo City, multinational bestselling author Michelle Ayon Navajas brings a wealth of knowledge and expertise to her storytelling and poetry. Her previous role as a college professor allowed her to impart her wisdom in literature, speech and oral communication, creative writing, drama, and theater arts. Moreover, Michelle holds a degree in Mass Communications with a major in Journalism from Centro Escolar University, Manila, reflecting her diverse educational background.
In a literary landscape captivated by her top-notch talent and dedication, Michelle Ayon Navajas stands as a force to be reckoned with in a multinational scenario in the field of Contemporary Literature. This multinational bestselling author's journey is a testament to the profound impact that words can have on the human spirit, and her work continues to inspire and resonate with audiences worldwide.