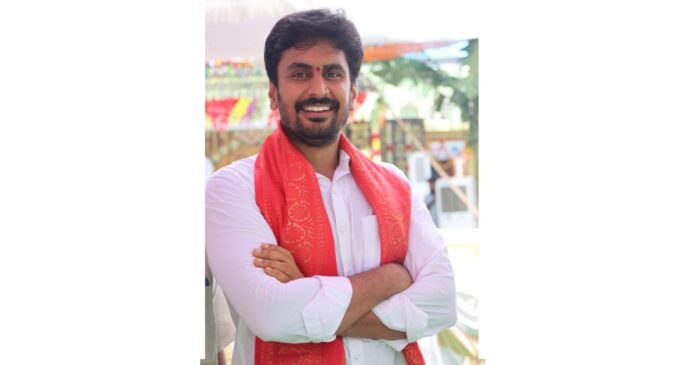 Temple City Tirupati holds immense significance and is renowned across the nation and even internationally. Deputy Mayor Bhumana Abhinay is making remarkable progress in Tirupati, not just for his own party but for all. Various events, such as blood donation camps, annadanam, and service programs, were organized in Tirupati city on the occasion of Abhinay's birthday. Local residents express their admiration for his achievements and aspirations for higher positions.
Chief Minister YS Jaganmohan Reddy and Bhumana Karunakar Reddy have been tirelessly working on multiple projects, benefiting the people without any political biases. Bhumana Abhinay aims to make Tirupati a model city with well-paved roads and top-notch amenities. He wants Tirupati to become an ideal city in the country and constantly works amidst the people, understanding their issues, and tirelessly solving them.
Today, as the Deputy Mayor, Abhinay accepts responsibilities and looks forward to two more terms. He speaks with passion, and the blessings of all have brought him to this position. He wants to serve as the heart of every household in times of joy and sorrow. He assures that he will work to elevate the prestige of Tirupati, irrespective of petty politics, just like his role model YS Jagan.
In a similar manner, if Abhinay continues to stay among the people, we can proudly say that Tirupati will gain fame and recognition. He urges everyone to support him in his endeavor to enhance Tirupati's reputation.